Project Gallery
Helping people create calm and functional spaces that support their needs and lifestyle is what we love to do. See some of our work:
Sample Projects and Kind Words
Spare Room
The problem: Now that she was retired, Sandra was determined to reclaim this room that had become cluttered room with Christmas ornaments, personal and work files, photos, wrapping paper, tools and hobby supplies, a folding bike, clothing, shoes, old luggage and a desk that was no longer in use. After several attempts to tackle the project she was overwhelmed and had made little progress.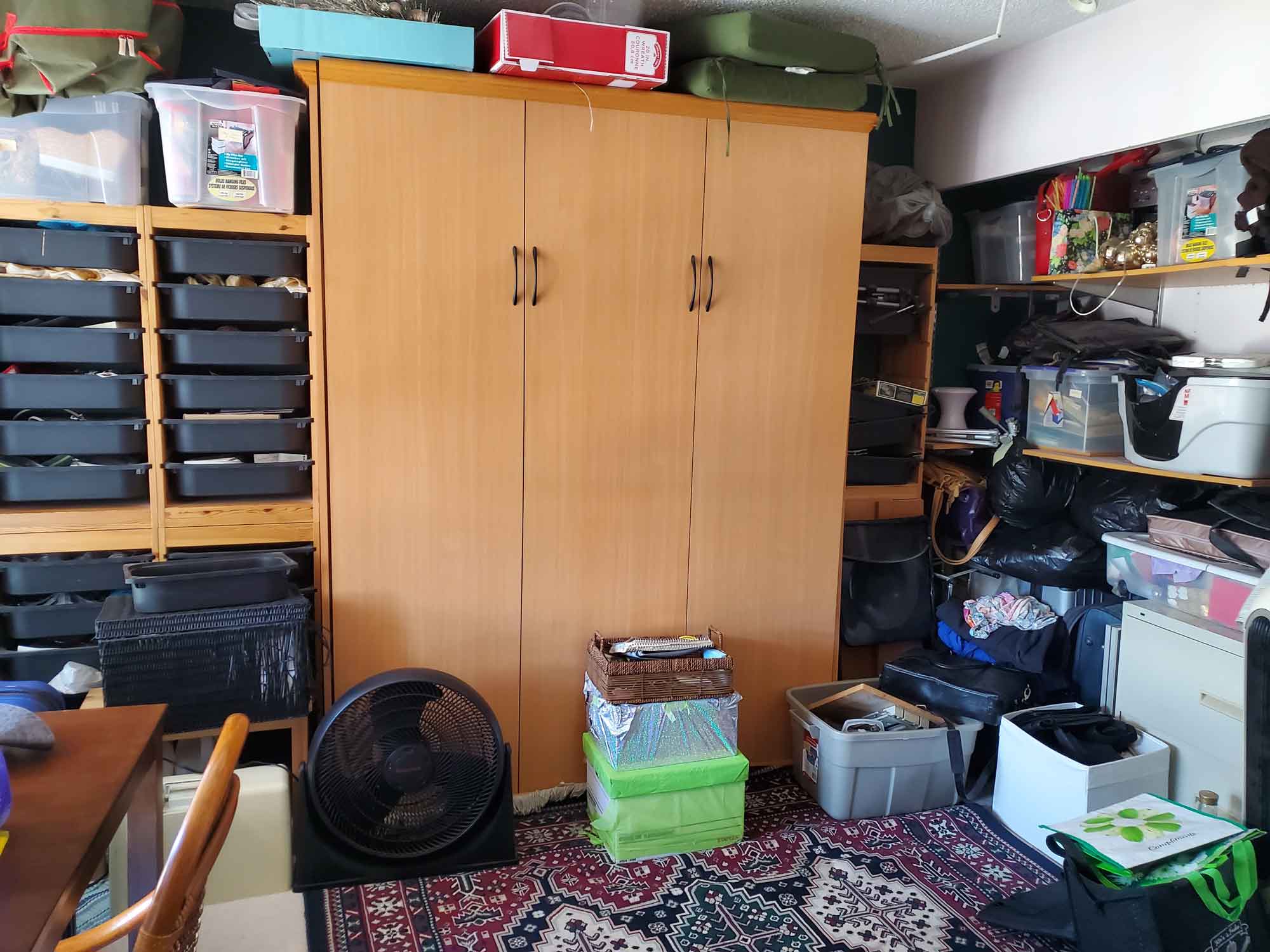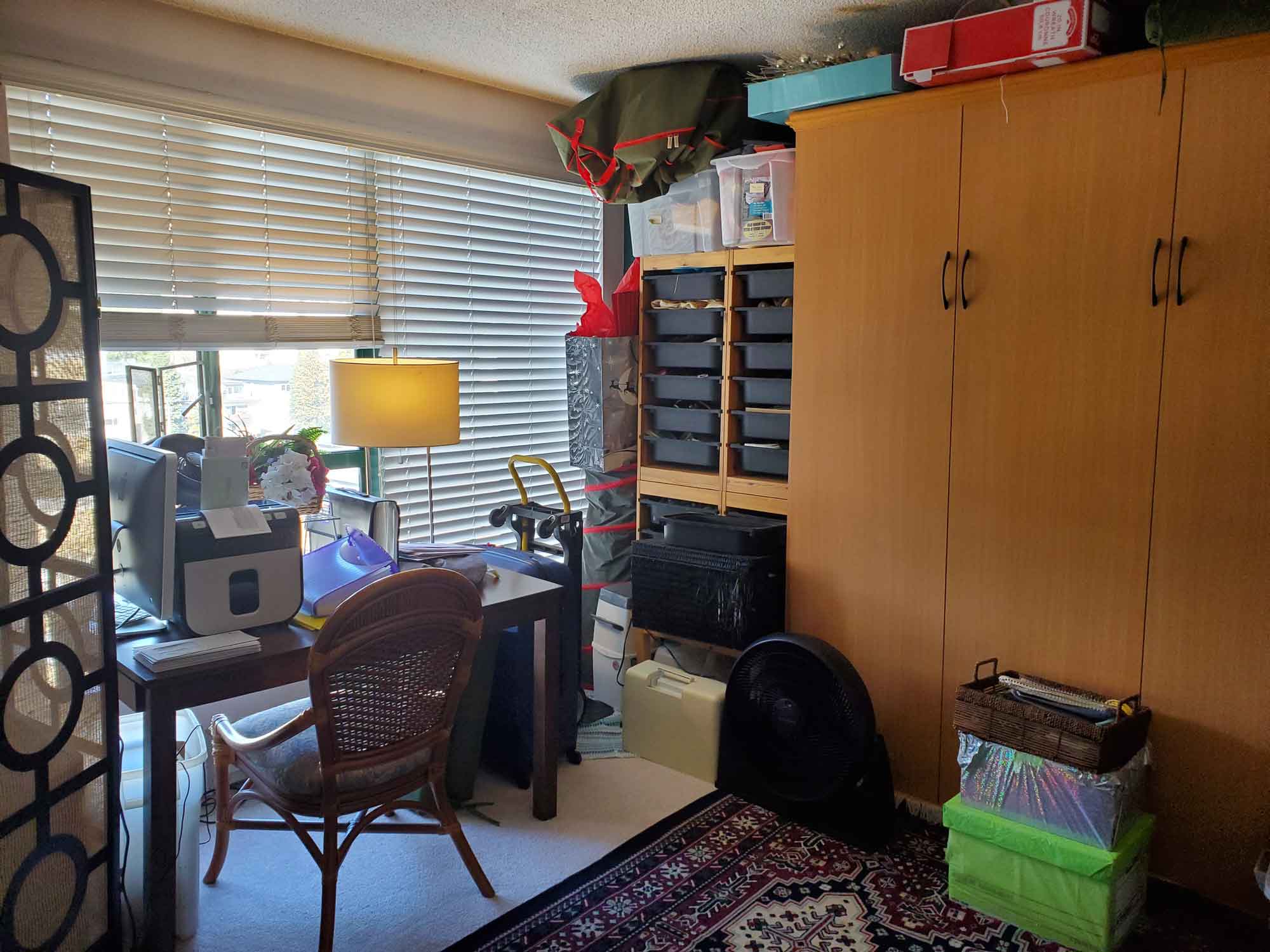 Our solution: We helped Sandra to visualize how she wanted to use the space and kept her focussed on these goals throughout the project. By releasing many items she no longer needed we created space to organize remaining items into functional zones and it is easier for her to maintain order in the room. Clear surfaces and more visible wall space create a calm space that now energizes Sandra where it used to weigh her down.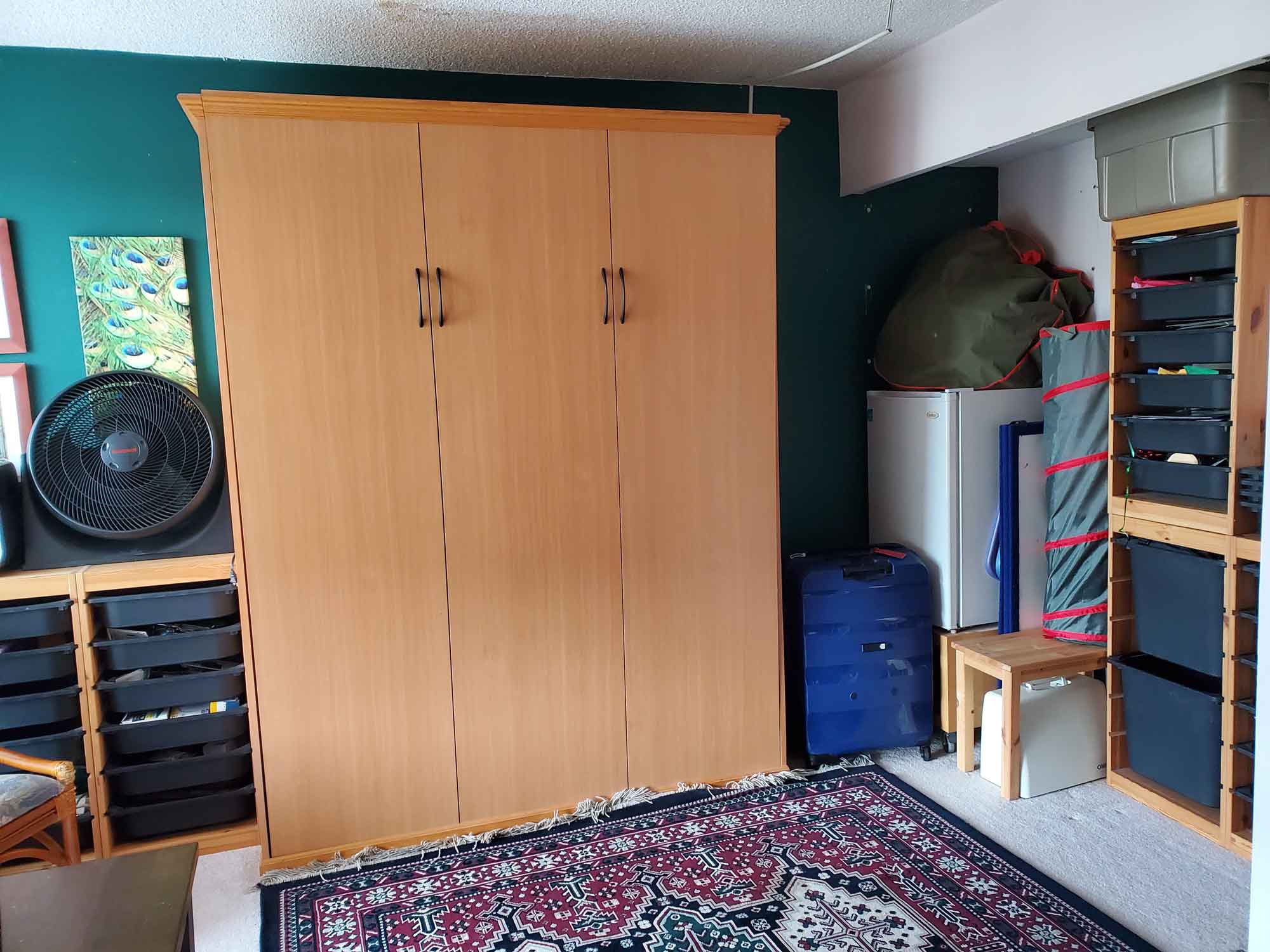 The room was a mess! I was a professional consultant and I knew I needed help, so I reached out to Your Organizing Partner to help me. I am so happy I did!

I admit it was sometimes an emotional process because many of the items I wanted to let go of related to my deceased husband. Lynne was very caring in helping me release these items and when she saw I was struggling she would use her calming personality and delightful humour to refocus me. I love this room now!

Sandra Price
New Westminster, B.C.
Laundry Room
The problem: This Laundry Room had become a dumping ground for unused items and there was no work surface for sorting laundry. Cleaning and laundry supplies were dispersed in multiple locations throughout the home making it difficult to know when replacements were needed and resulting in significant duplication of items.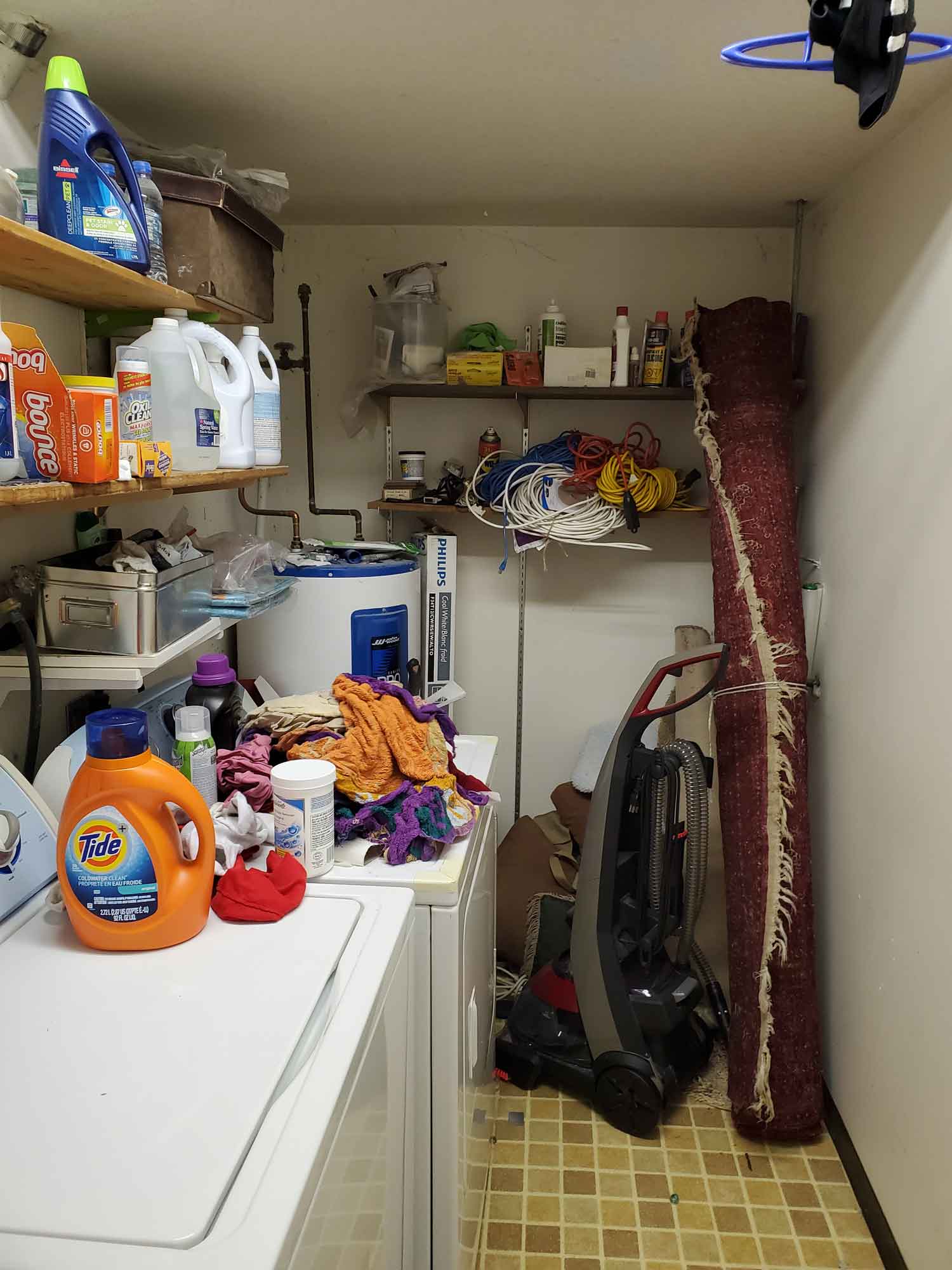 Our solution: Better use of vertical storage space and the addition of a work surface has made this a more functional space that is easier to maintain. Cleaning and laundry supplies are now organized in categories, labelled and located on the shelves above the table and washer/dryer. Space under the table is used for tubs containing tools and extension cords.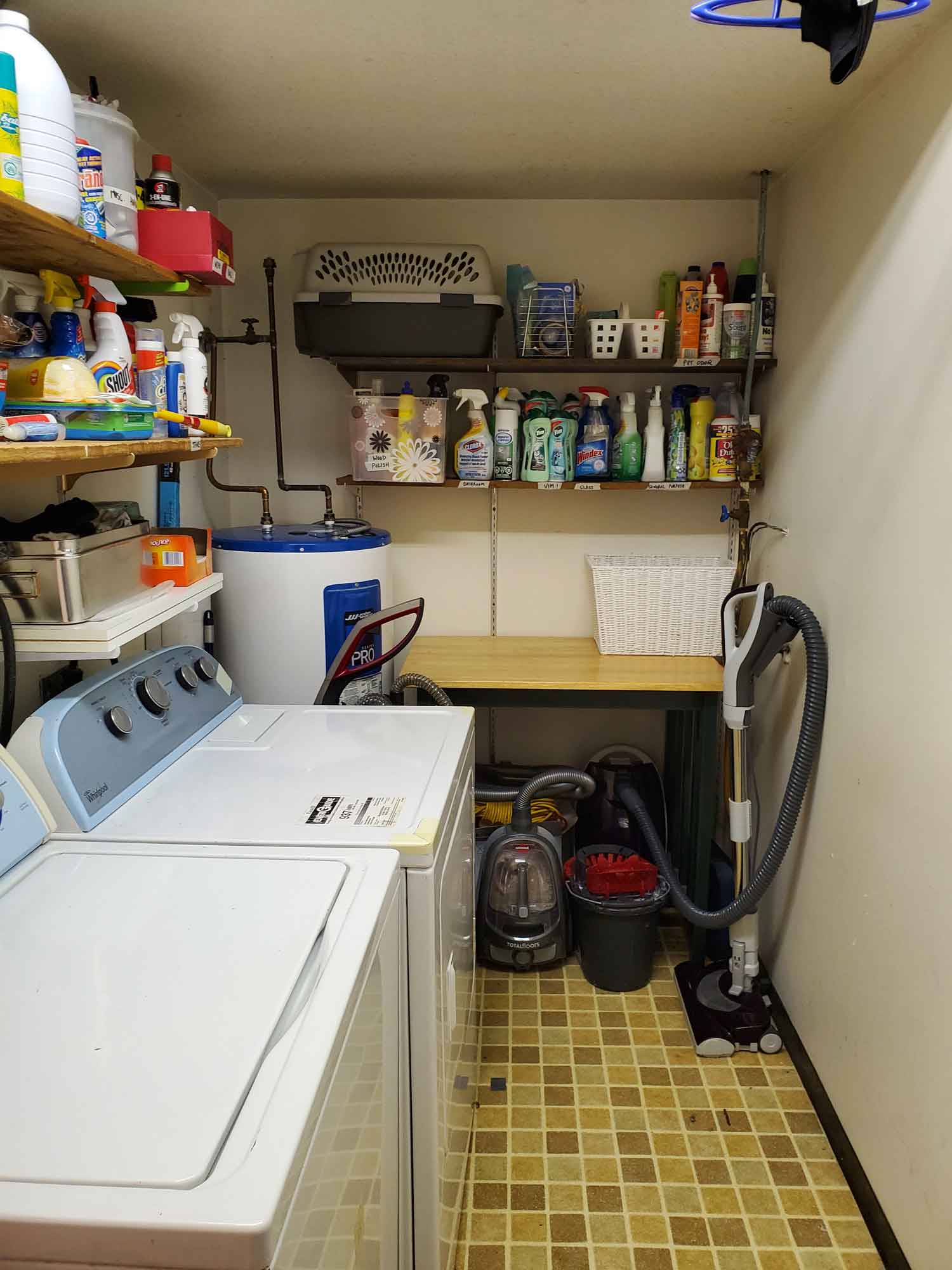 Kitchen
The problem: This kitchen and eating area had no clear surfaces and nothing seemed to have a designated home. Frequently used items were not accessible or easy to locate. The client often could not find things and as a result she frequently purchased items that were not needed because she could not find what she had.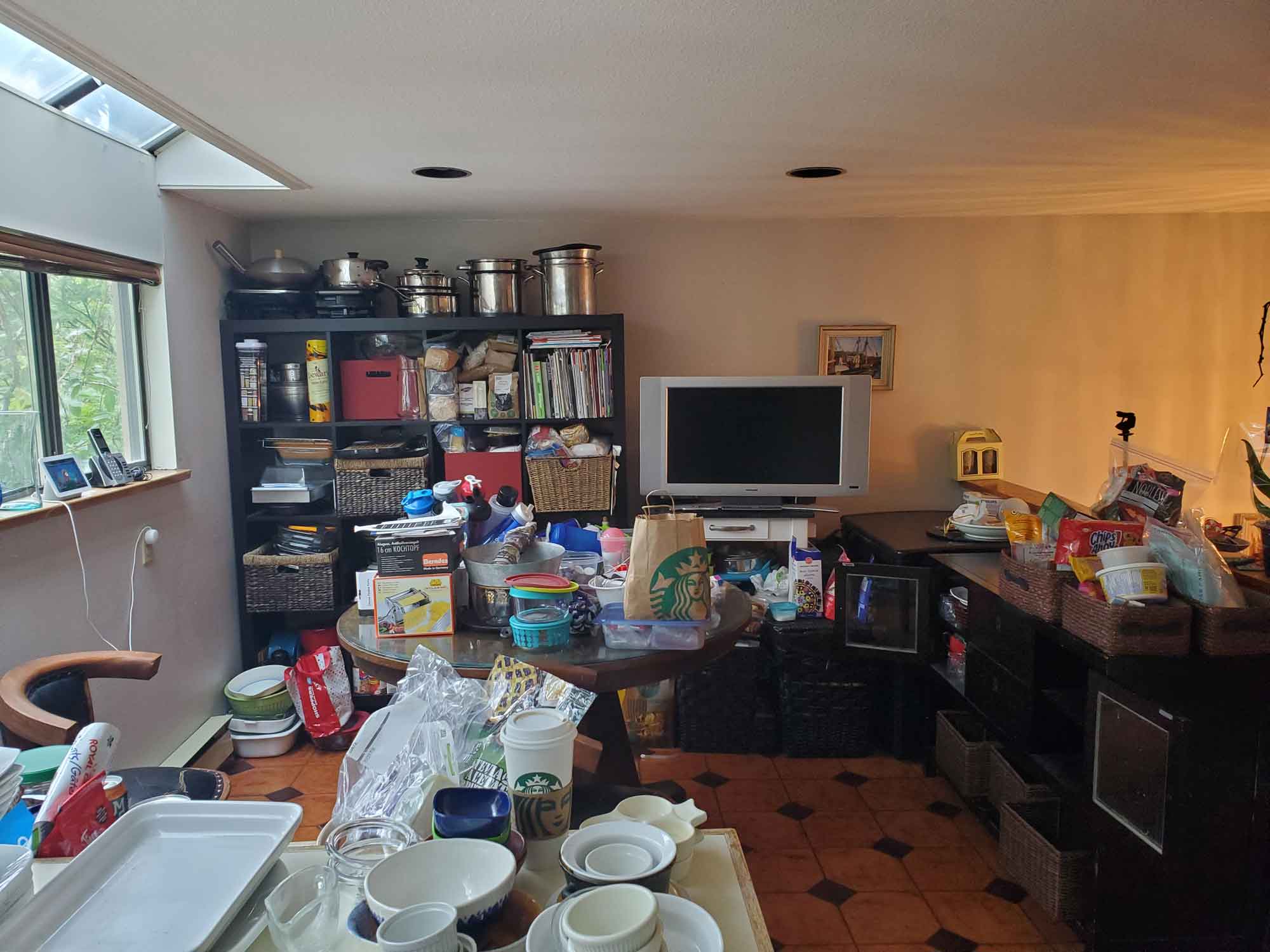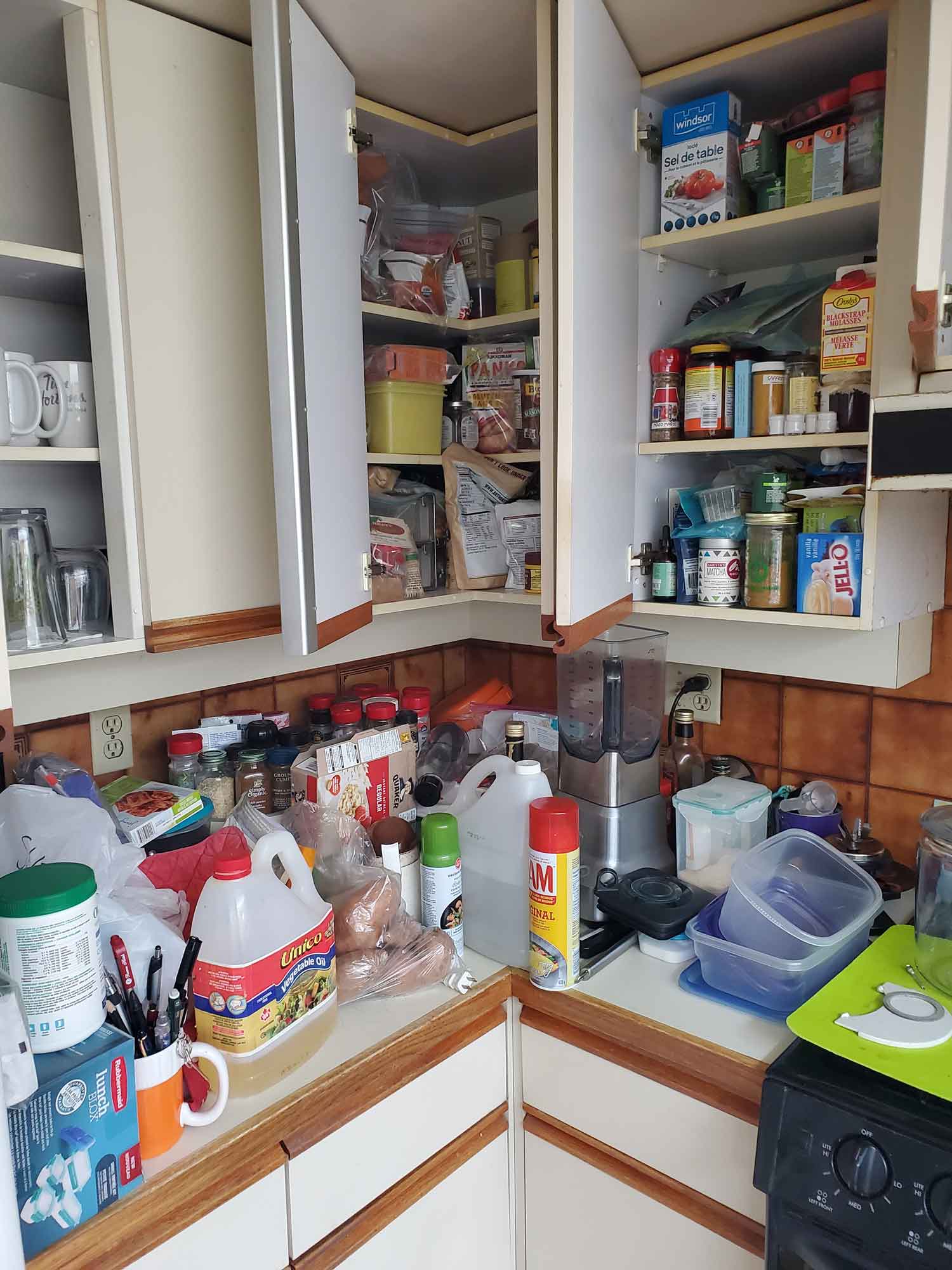 Our solution: Dry goods and other items were sorted into categories and placed in attractive woven baskets on the large shelf. Removing items that were broken, unused or duplications created space to clear the counters of clutter. Containerizing like items creates a less cluttered look and makes items easier to find.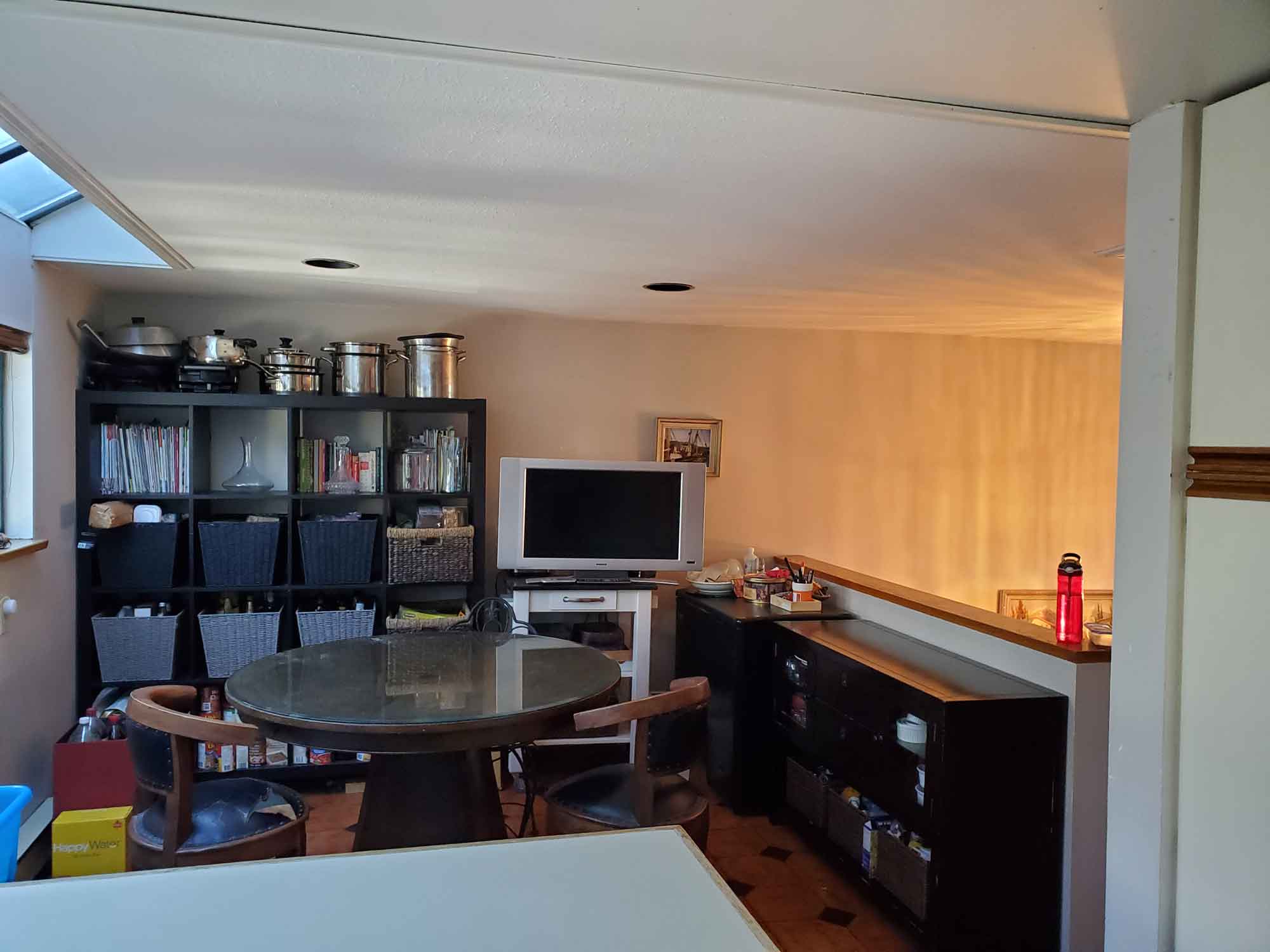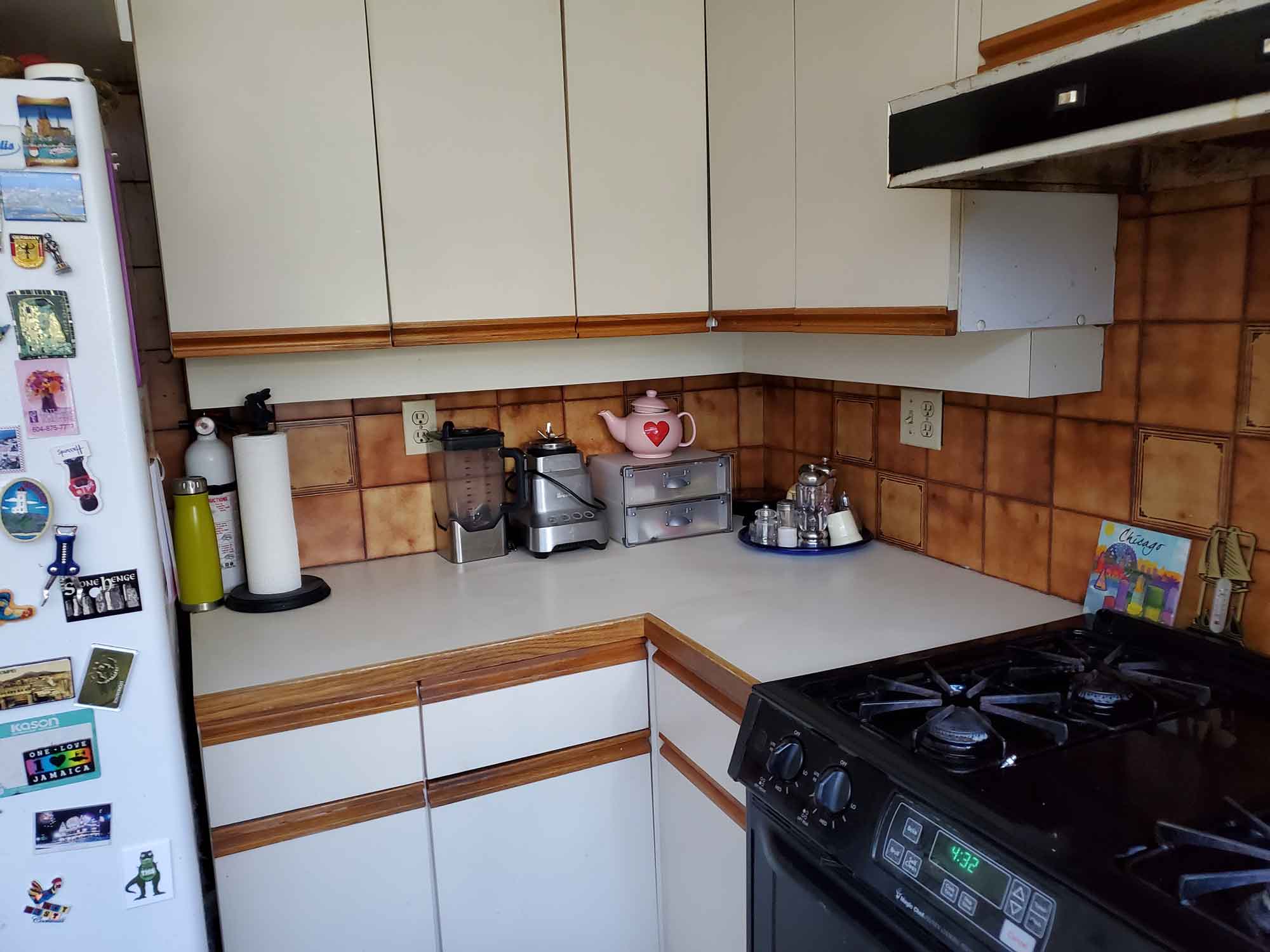 Mud Room
The problem: This high traffic Mud Room had plenty of shelves for storage, but they were so crammed full of items it was difficult to find things. The overall look was a bit of a dumping ground - many items didn't belong in the space and the variety of containers created a feeling of chaos and disarray.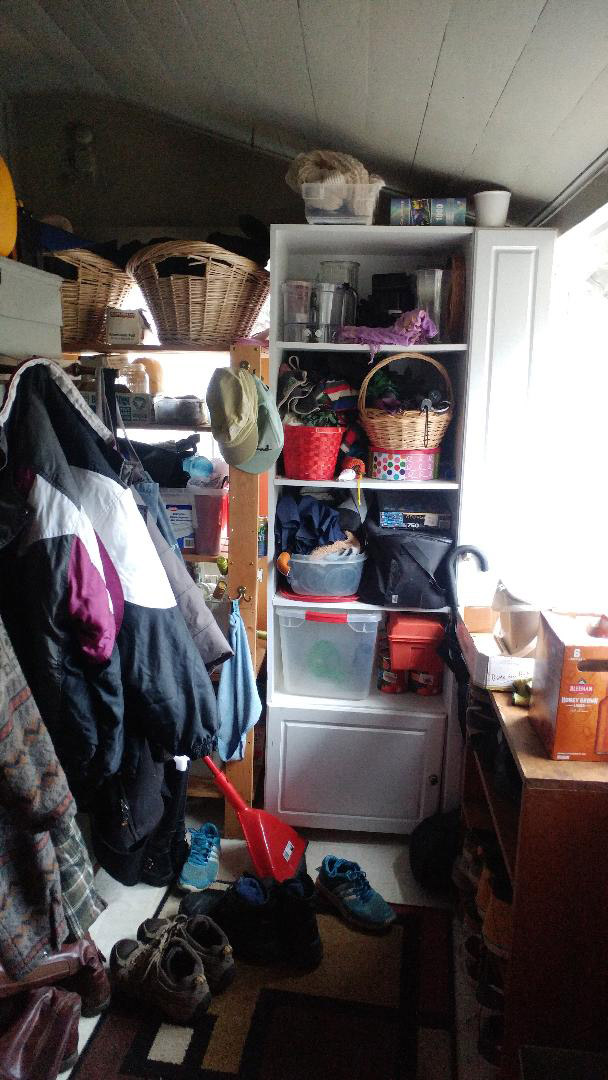 Our solution: After releasing and relocating many unused items, we used attractive wicker baskets to contain frequently used things. The result is a more welcoming space that is easier to keep clean and organized. The baskets were repurposed from another area of the house - so the cost of supplies was zero dollars!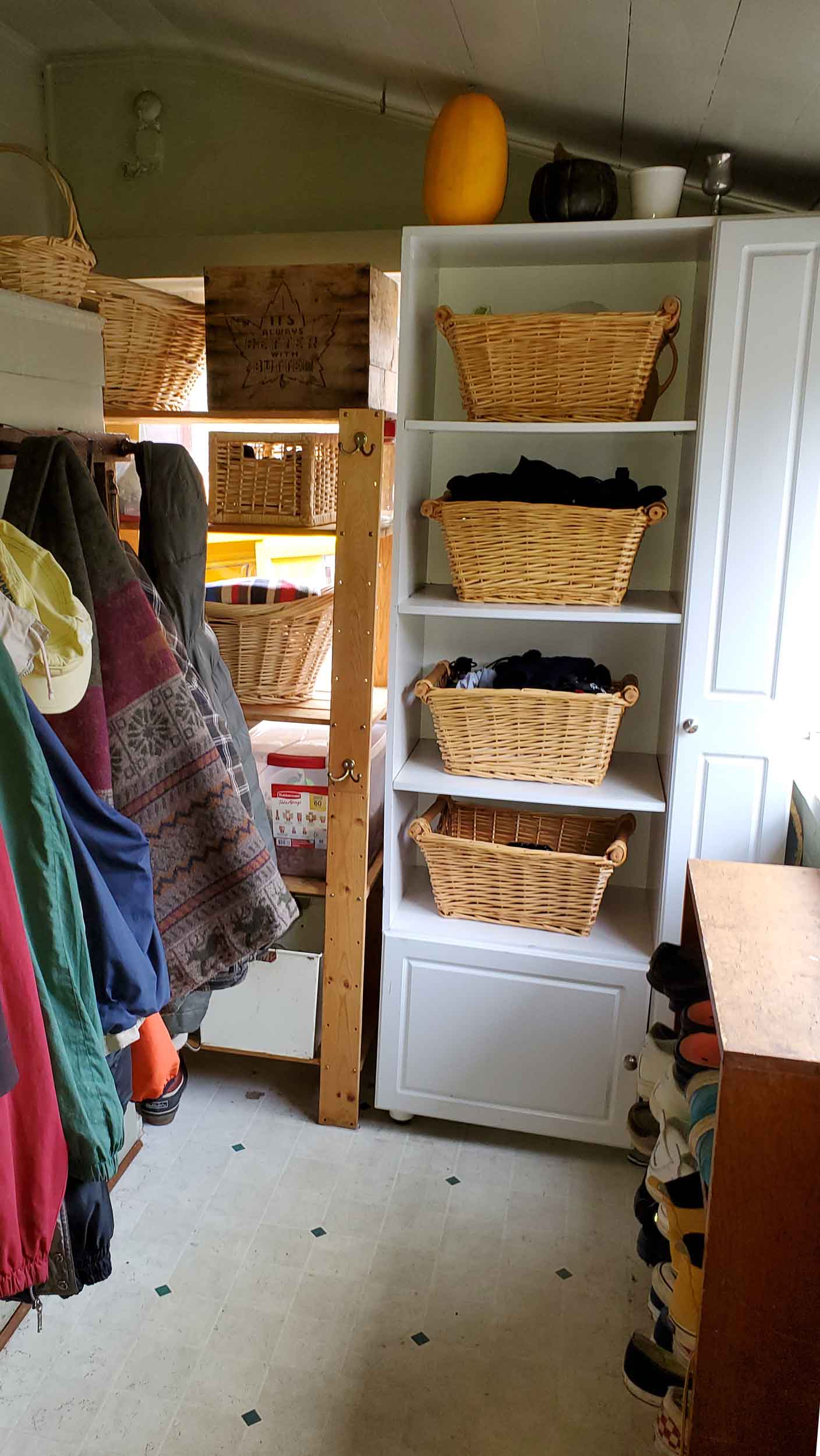 Closet
The problem: This long and narrow closet was a very awkward space. There was almost no room to stand while accessing clothes and items on the back shelf were so deeply buried that the client had lost track of what was there.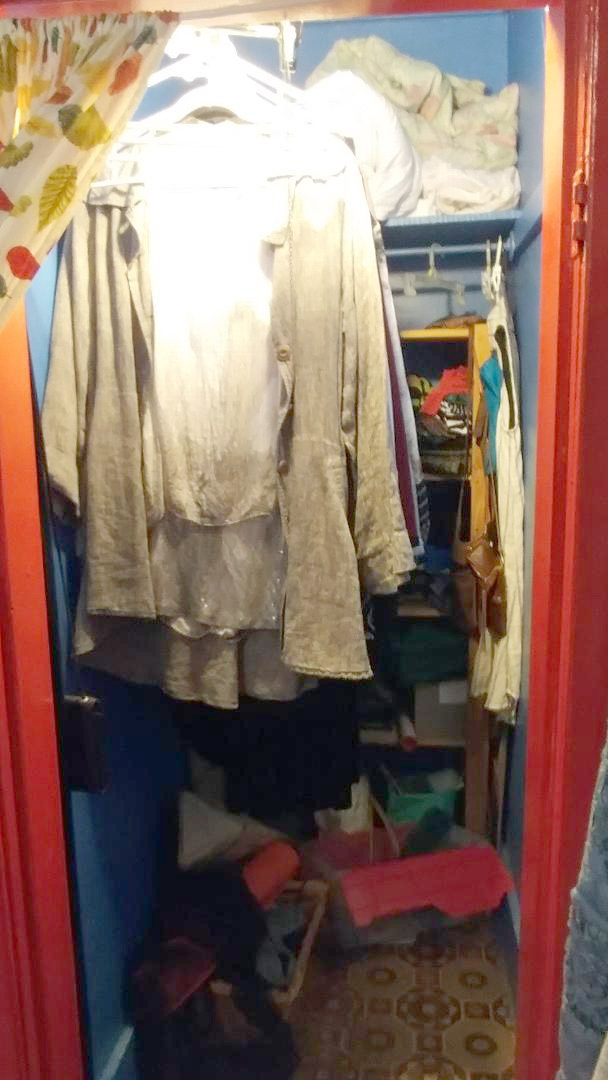 Our solution: Paring down seasonal clothing to the amount that fit on the rod at the back of the closet made them easier to access. Off-season clothing is stored in two small tubs on the top shelf. Bringing in a shelf and antique medicine cabinet to the front of the closet maximizes storage space in an attractive and functional way. A silver tea serving set passed on from the client's mother was used to contain jewelry and other items. Using sentimental items instead of packing them away brings the client joy on a daily basis.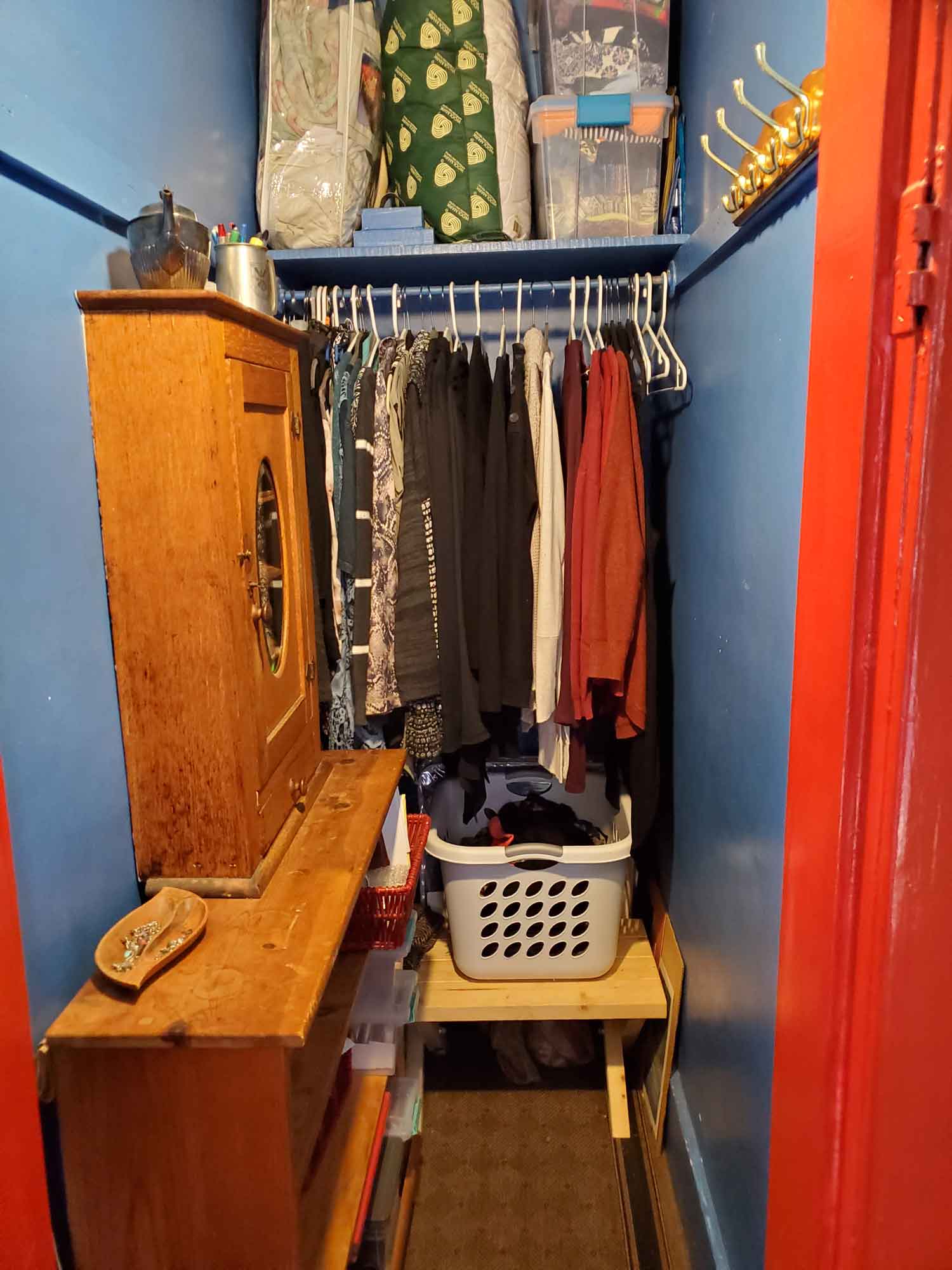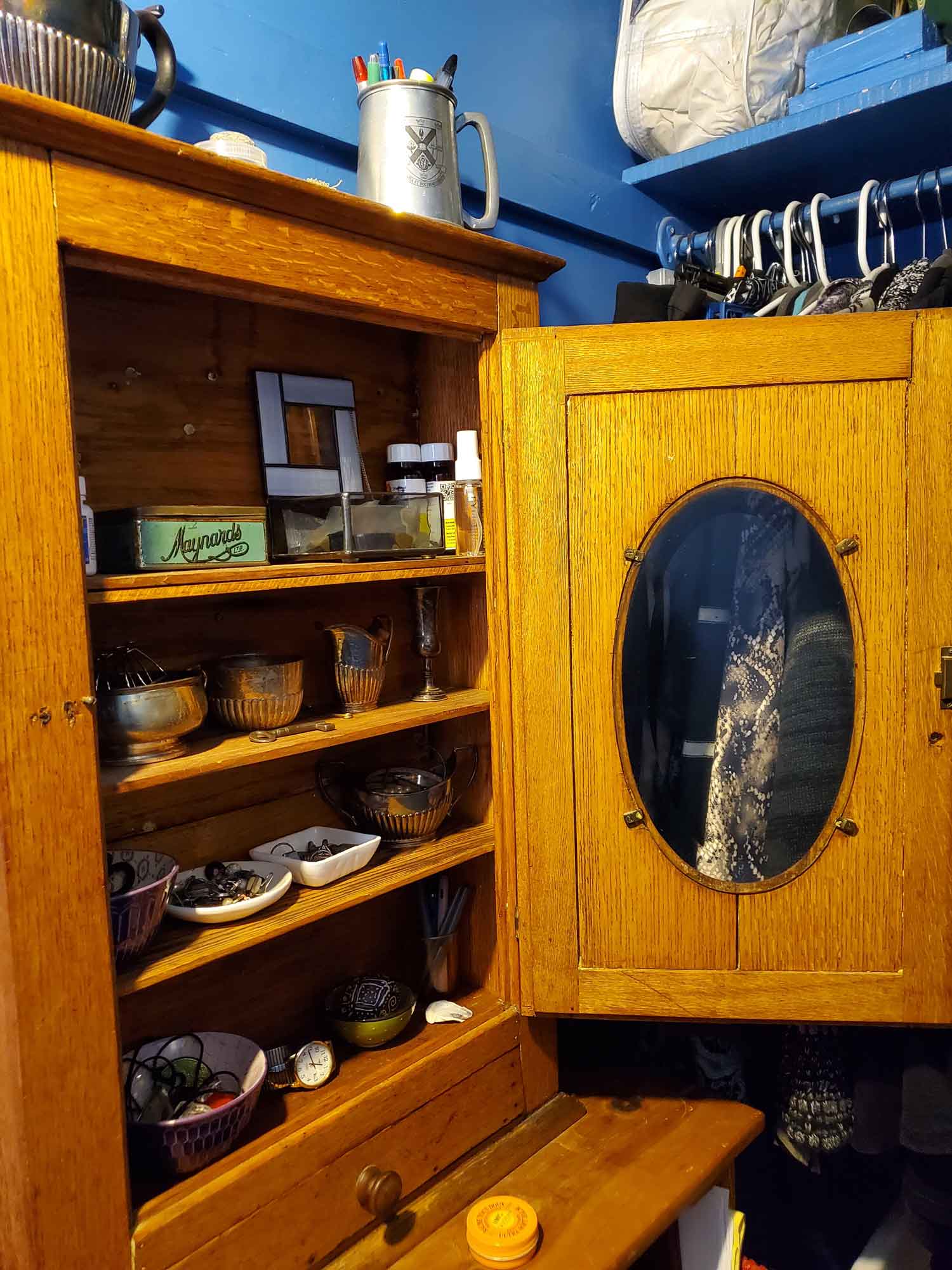 Accessing items in my closet was a claustrophobic experience and I had completely lost track of what was buried at the back! Now that it is reorganized, I feel like I have an extension to my room with this quirky walk-in closet. I love that Mum's cabinet and silver is something I use every day. Lynne is a master at repurposing items to create functional solutions.

Tracy
New Westminster, B.C.
Estate Clearing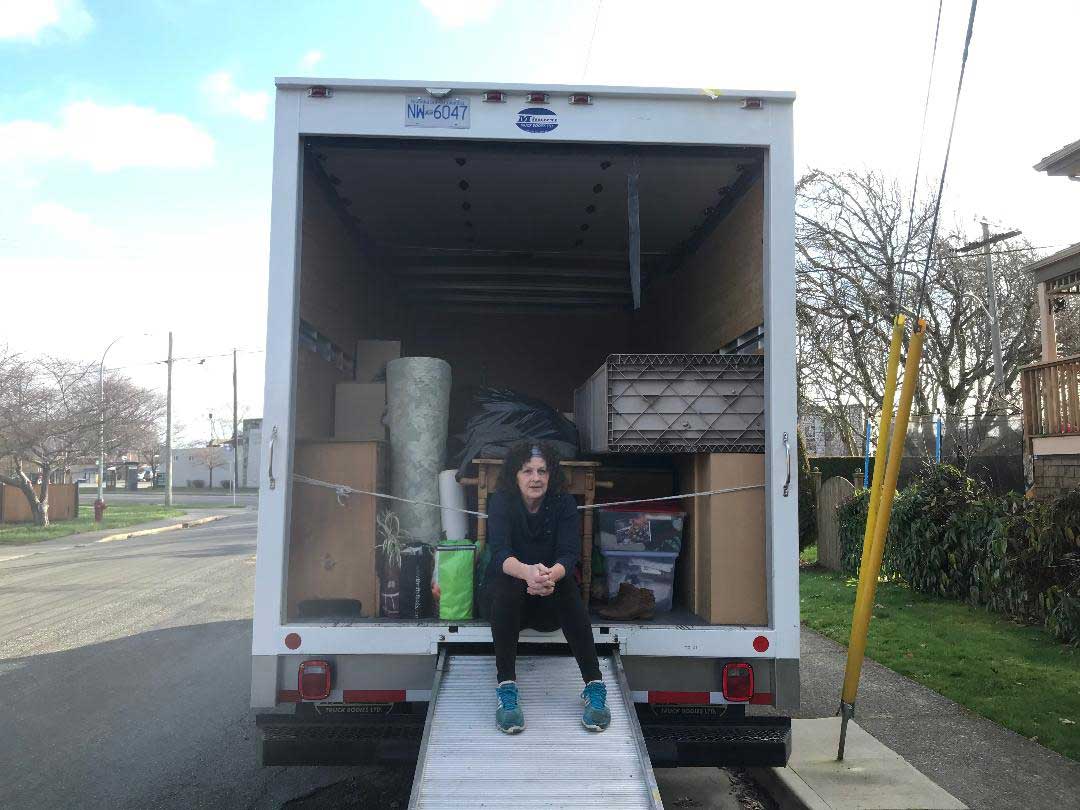 The problem: As executor of her mother's will, our client was overwhelmed with the administrative aspects of the estate during a time of grief and didn't have the time or energy to deal with clearing out the belongings from her mother's condominium.
Our solution: Clearing the belongings from the one-bedroom condo involved sorting and packing belongings, and then packing the truck to move furniture and other items to a family member's home. We liaised with the family to identify items that needed to be dispersed to friends and family and arranged for remaining items to be donated to charities.
Working with Lynne helped me get through a very difficult time after my mother's death. As executor of the estate I was dealing with so much paperwork to sort out her affairs, not to mention meeting with the funeral home, her lawyer, financial advisor and others. It was all very stressful, time consuming and a bit overwhelming as I was grieving the loss of my mother. I didn't have the time or energy to deal with clearing out my mother's condominium. Lynne was so easy to work with - she took care of the sorting and packing process from start to finish, checking in with me regularly to ensure that special items were being set aside and the family's wishes regarding donation or disposal were honoured. What Lynne achieved in one week would have taken me months to get through! Once the suite was empty it was possible to move forward with listing it for sale. I could not have reached this goal so quickly without Lynne's calm and compassionate support.
Storage Area
The problem: Our client's landlord needed her to organize this cluttered storage area so new tenants could access some of the storage space. The area contained camping gear, a bike, boxes of work files that must be retained, items passed down from her grandparents and many items left behind by other tenants over the years.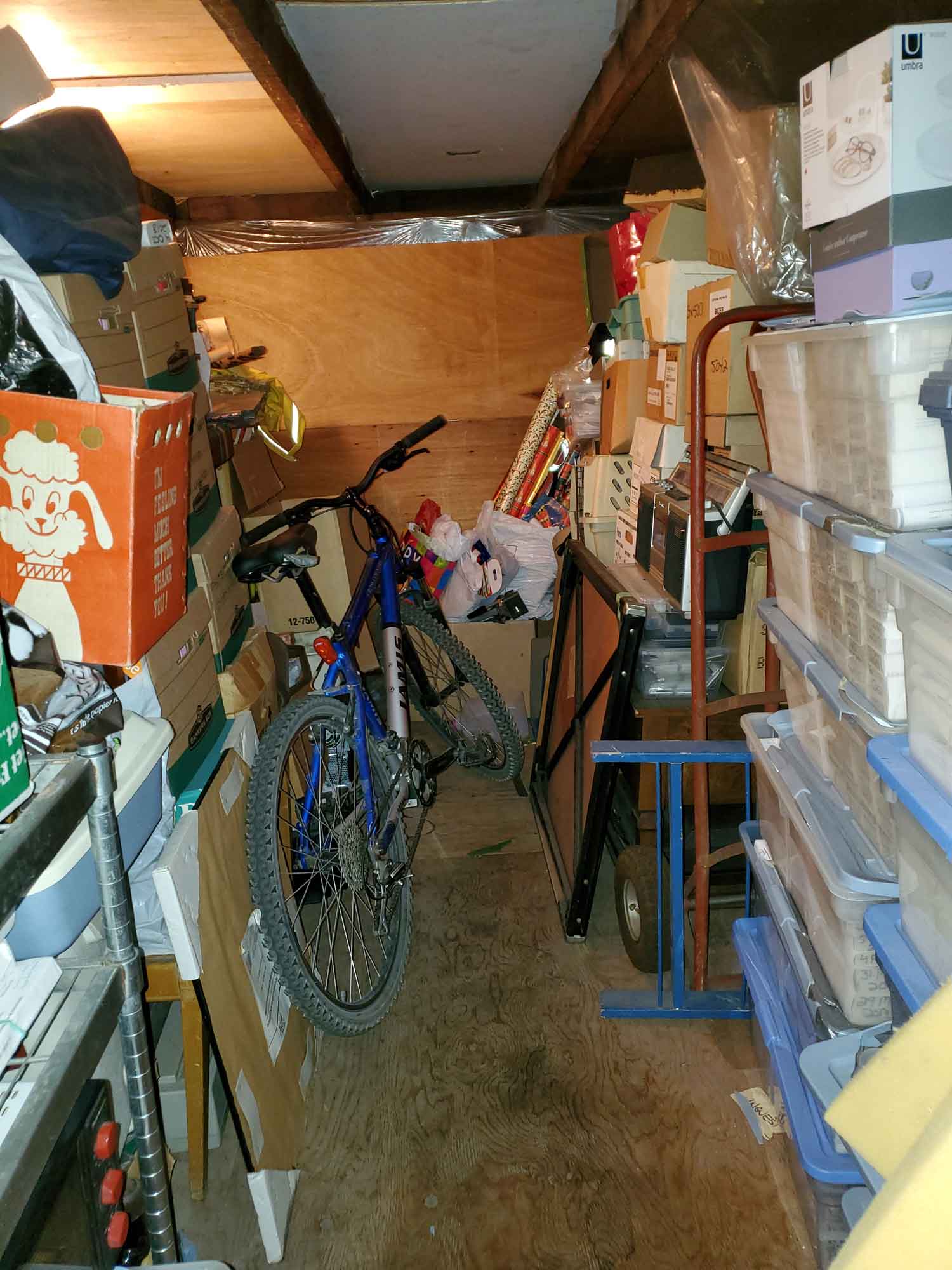 Our solution: Sometimes organizing an area requires pulling everything out just to be able to sort through it. Many items were discarded, donated or recycled. Remaining items were organized by category and stored for easy access. We were able to transform this small storage space into a more organized area and create room for other tenants in the house to use.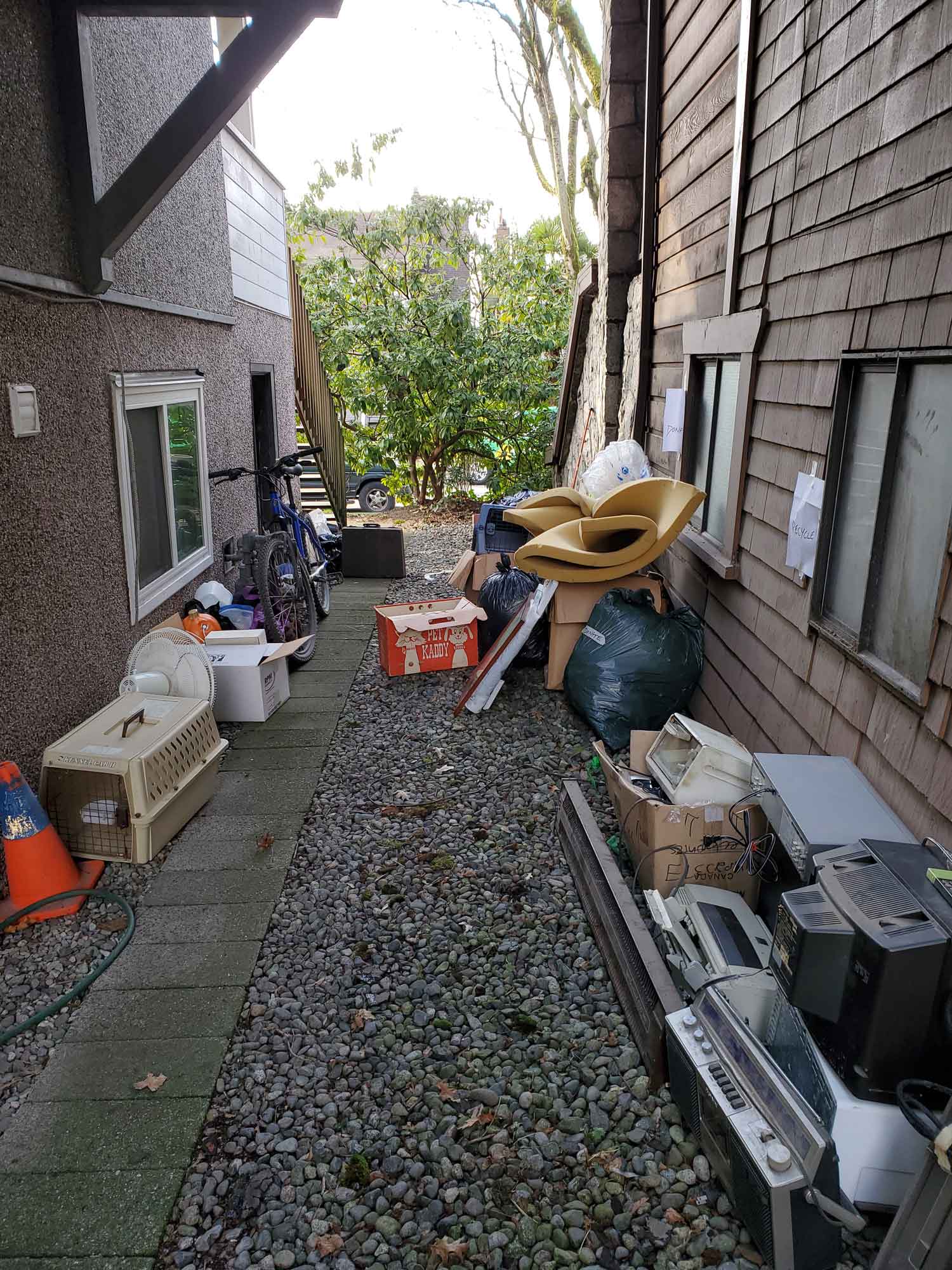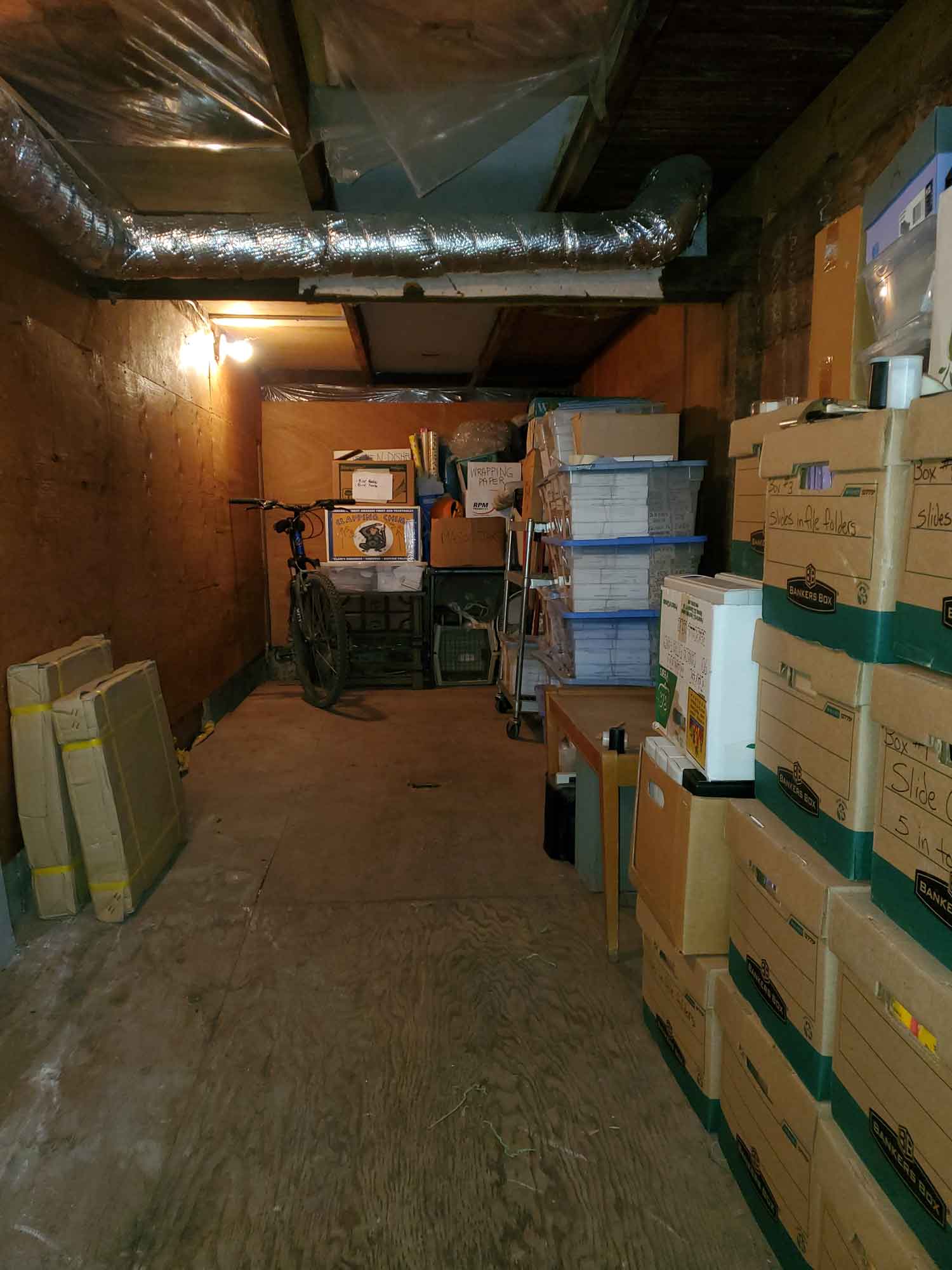 I had been procrastinating on this project for months. With the help of Your Organizing Partner it got done in 3 hours. What a relief!